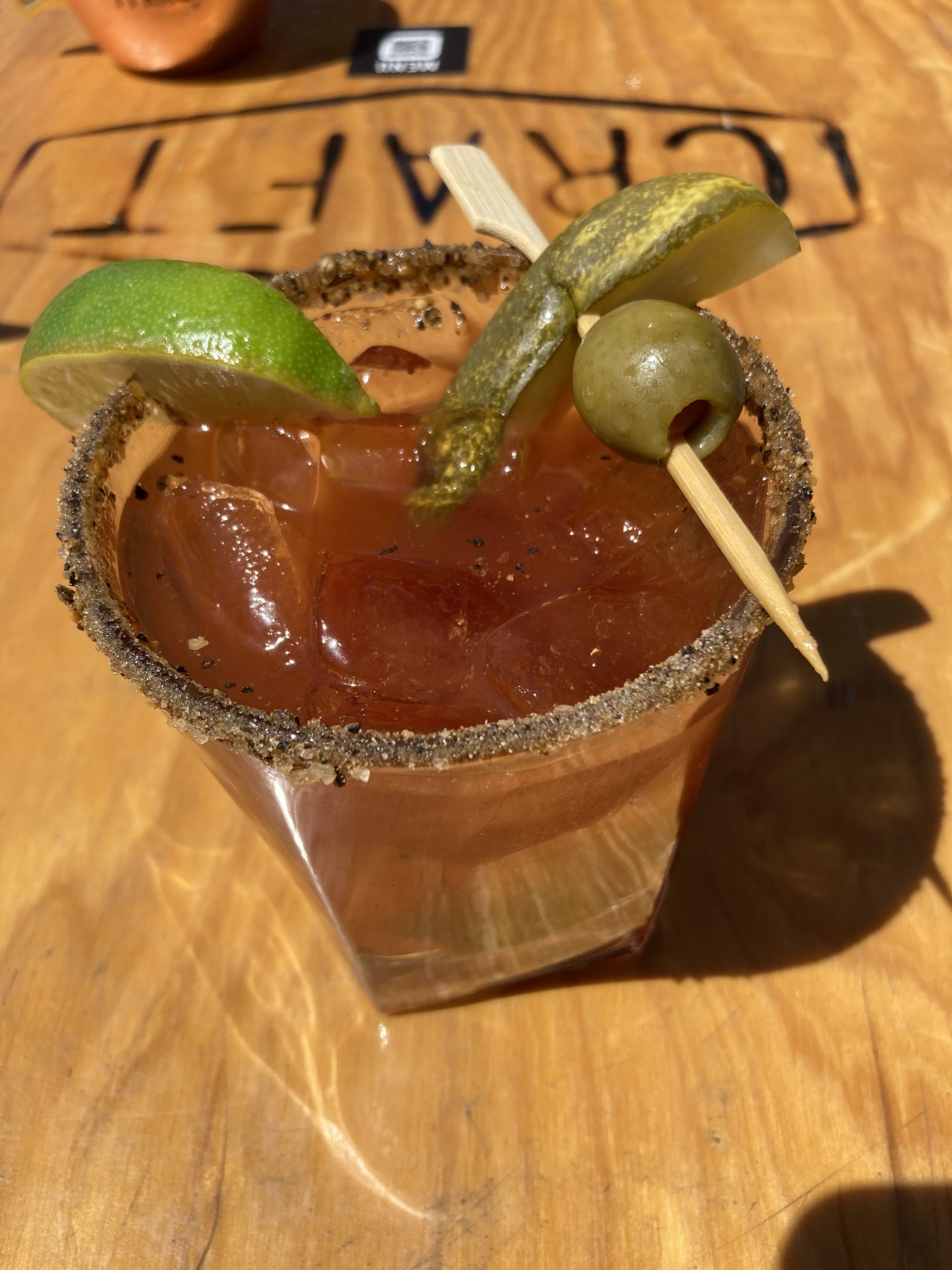 Yo, yo, yo! Good morning and welcome back to Warm Beer, Cold Coffee. Keenan and I had our FIRST DATE in a year over the weekend, and boy do I feel recharged. We went for lunch (see Caesar pictured above 😋) and then shopped around the mall for a bit while Grandma babysat. We even went for a run as a little family before Andee's dinner. It was such a lovely way to end the weekend. <3
But without futher ado… let's dive into this week's meal plan!
Weekly Meal Plan Menu (24)

We are repeating a few recipes this week like grilled chicken and raspberry salad and burgers with sweet potato fries. But we have come to love some of these meals because they are quick, easy and delicious. When I say quick, I mean it takes less than 30 minutes. When I say easy, I mean minimal clean up and very little prep work. And when I say delicious, I mean scrum-diddly-umptious!
The BBQ Chicken Burritos are an old recipe I found when I was in university (Go Dawgs!). I was following the plan in the Jillian Michael's book called *Making the Cut (US link here), and found this recipe to be one of my favorites. It quickly became a meal Keenan and I added into our rotation… and we still like it almost 10 years later.
As for the shrimp tacos with slaw, we are going to give **this recipe a try. It is not just your average slaw, it's a creamy taco slaw. There are tips on how to store and reheat these tacos as well as ideas for what to serve with them. Man, I love a good blogger who provides great detail like that in their posts… don't you?! 😉 But really, I do love when bloggers add these kind of details about a meal. It takes all the guess work out of it for me, and I am likely to refer to their other recipes when I find a post that is well written.
Anywho, who is looking forward to a great week ahead of them? I know I am! Drop a note below and tell me what you're cookin' up in your kitchen this week! Happy day y'all!